This template doesn't support hiding the navigation bar.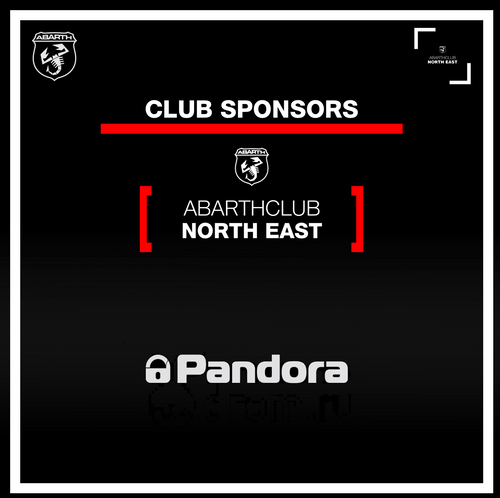 Pandora Car Security
Pandora are always searching for new ways to secure your car. They have a large network of installers which cover most of the U.K. Pandora are offering Abarth Club North East up to £75.00 discount on full priced alarms using code ABARTH25. If any club member is thinking about having the Smart Pro or Professional V2 system installed, Pandora advise to get in touch with them to discuss the potential deals at that point in time. For further information please contact Matt on 0203 790 8666. Give them a follow on Facebook.