This template doesn't support hiding the navigation bar.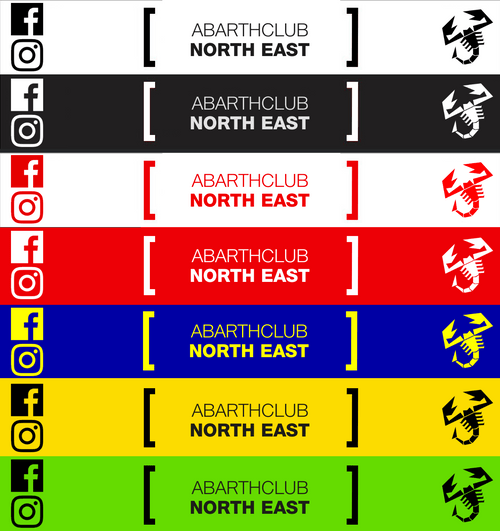 Club Sunstrip
Represent on the road with our Abarth Club North East Sunstrips.

Featuring in a range of colours to match your car. The sunstrip will feature the club name, including the famous scorpion logo along with our social media badges to highlight where to find us.

Custom Options - Please message the club prior to purchase if you would like something bespoke and we can come back with a price for you.

You will receive:
1x Sunstrip
1x Squeegee for fitting it.
1x Set of instructions.
Add to cart